Corporate Social Responsibility
The CSR Program HomeHeroes aims to give a second life to homes, buildings or structures that need repair or maintenance, through specific actions in partnership with our top professionals.
Our pillars
As our main goal is to improve the intervention site, the social contribution strategy is divided into three pillars: Health, Assistance for vulnerable Social Groups and Support for Education and Culture.
Health
Focusing on improving public health support facilities, we carry out, together with our professionals, recovery and maintenance actions for hospitals, nursing homes, among others, giving these buildings a new look and life.
Assistance to vulnerable Social Groups
Helping people is one of the main purposes of our CSR program. Therefore, we care about in which conditions the facilities that host vulnerable social groups are, offering repair and maintenance services to improve them. Our goal is to improve these people's life quality.
Education & Culture
Supporting activities that value education and promote culture is also an integral part of our CSR program. For this reason, through the HomeHeroes project, we support more and more schools, with building repair and maintenance services (for example, interior and exterior painting services).
Our actions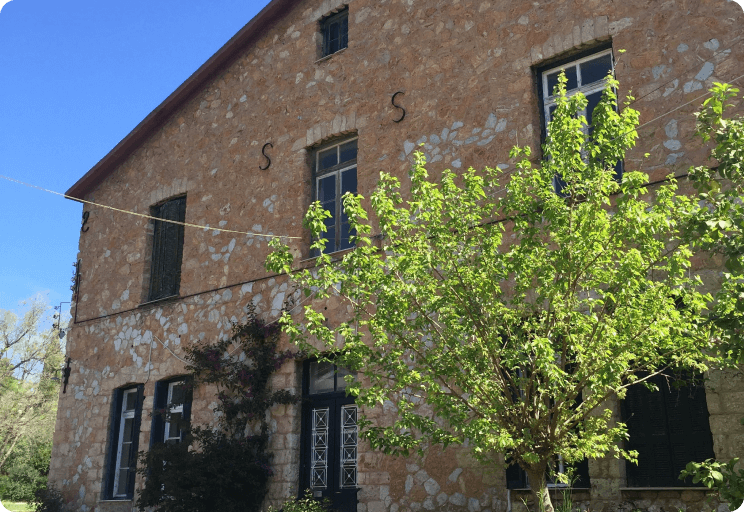 Athens Nursing Home
The first HomeHeroes solidarity action took place in a nursing home. YourHero partner professionals volunteered to carry out several technical works that allowed the building's improvement.
4th Primary School of Cholargos
With the help and positive energy of our partners, the school became more colourful, thus bringing more smiles to the children. As part of the action, around 50m of facade and 150 sqm of railings were painted with KRAFT paints, giving the building a new life and colour.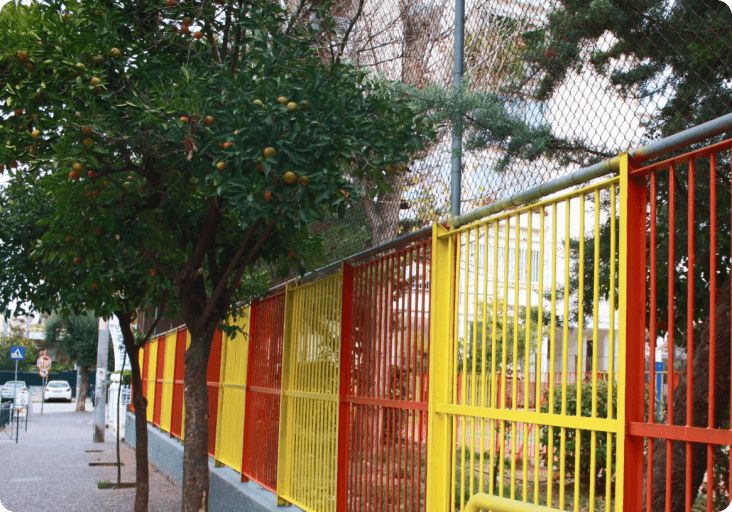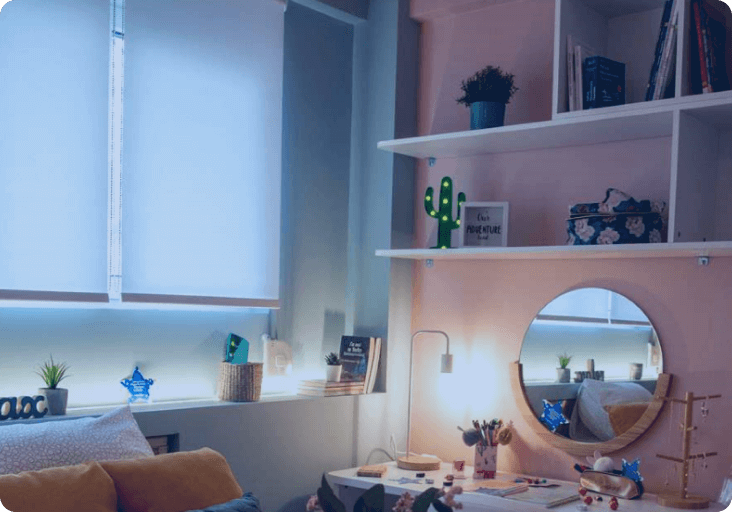 Yourpro & Make A Wish Greece
A professional from our network offered technical work, creating a modern room, for the fulfilment of a child's wish from Make-A-Wish Greece. In this way, our team has given smiles and strength to the children who need it.
Melissa Orphanage
- Thessaloniki
Some YourHero partner electricians have volunteered their services to bring the magic of Christmas to Melissa Orphanage in Thessaloniki. As part of the action, 2,500 lamps were placed on the facade of the Orphanage, in order to welcome Christmas.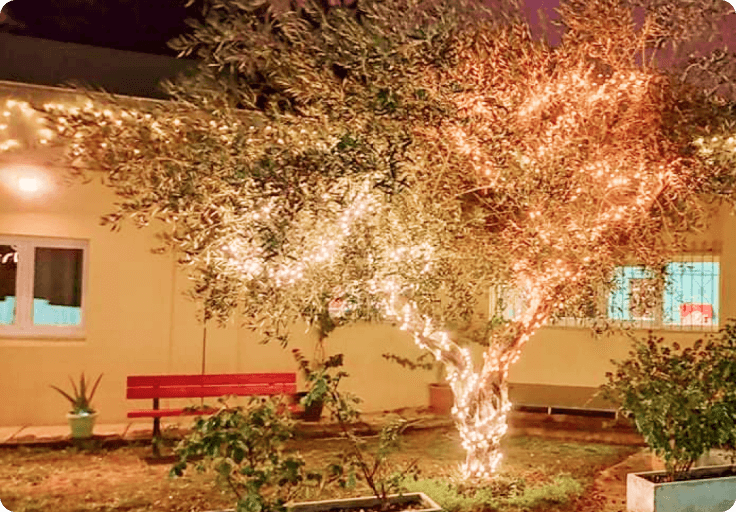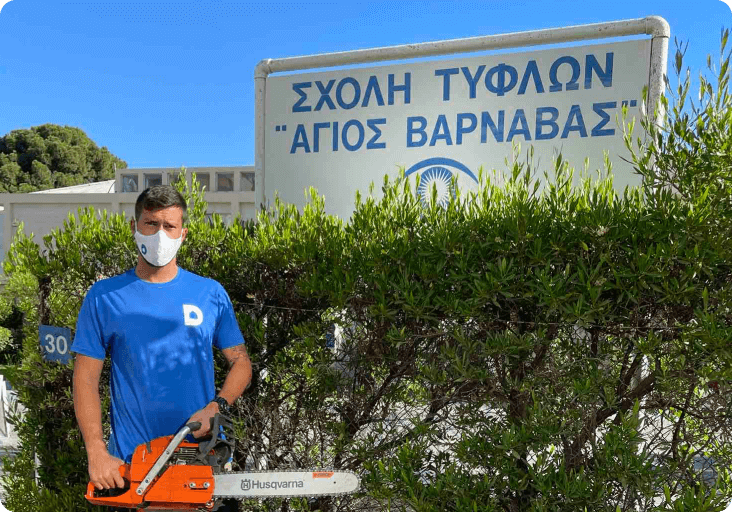 The 'Saint Barnabas' School For The Blind
The "Agios Varnavas" School, located in Cyprus, is the only institution in the country capable of educating the blind. One of our top gardeners offered his services to renovate the gardens outside the building.
Dog Shelter
- Hope for Homeless
On World Animal Day, our partners painted the wooden fence on the shelter's front facade and also repaired the main gate. All this to allow a better life quality for these animals, until the day they are adopted!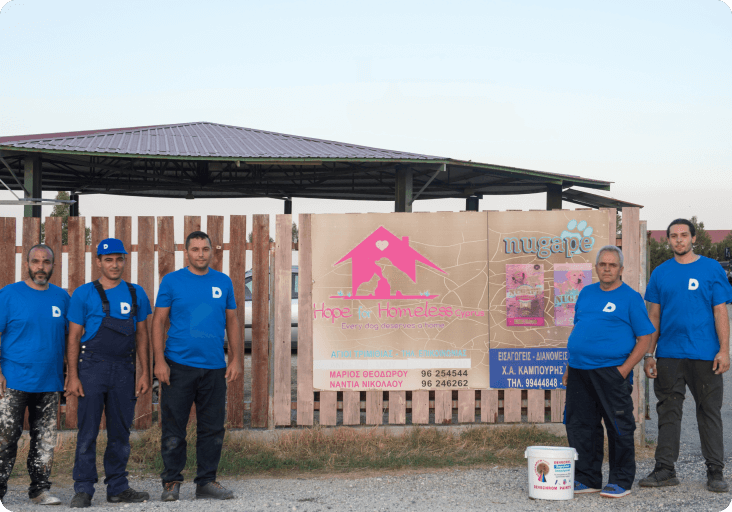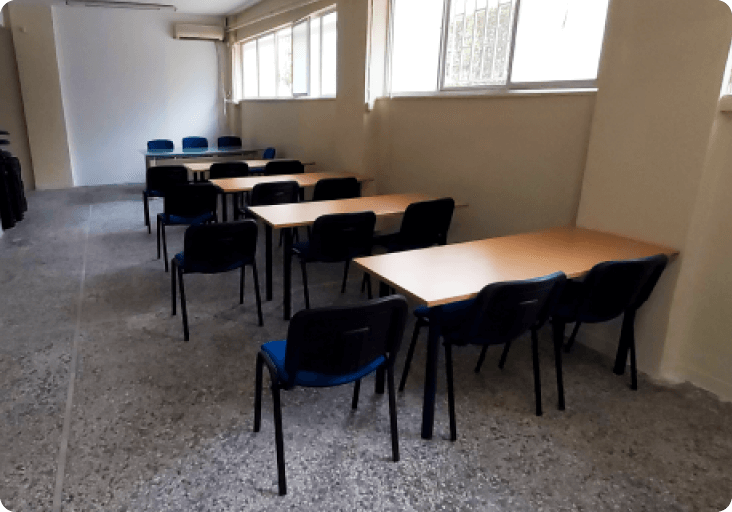 Greek Rescue Team
One of our partners offered to paint the new offices of the Hellenic Attica Rescue Team. Our biggest thanks to the Team's volunteers, who sacrifice and take risks, in emergency situations, in Greece and around the world.
Association «A Dream A Wish» - Cyprus
Professionals from our network fulfilled the wish of a young cancer patient who lives in the province of Limassol, proceeding with a complete renovation of her bedroom. In this way, we support the work of the Pancyprian Association for children with cancer and related diseases.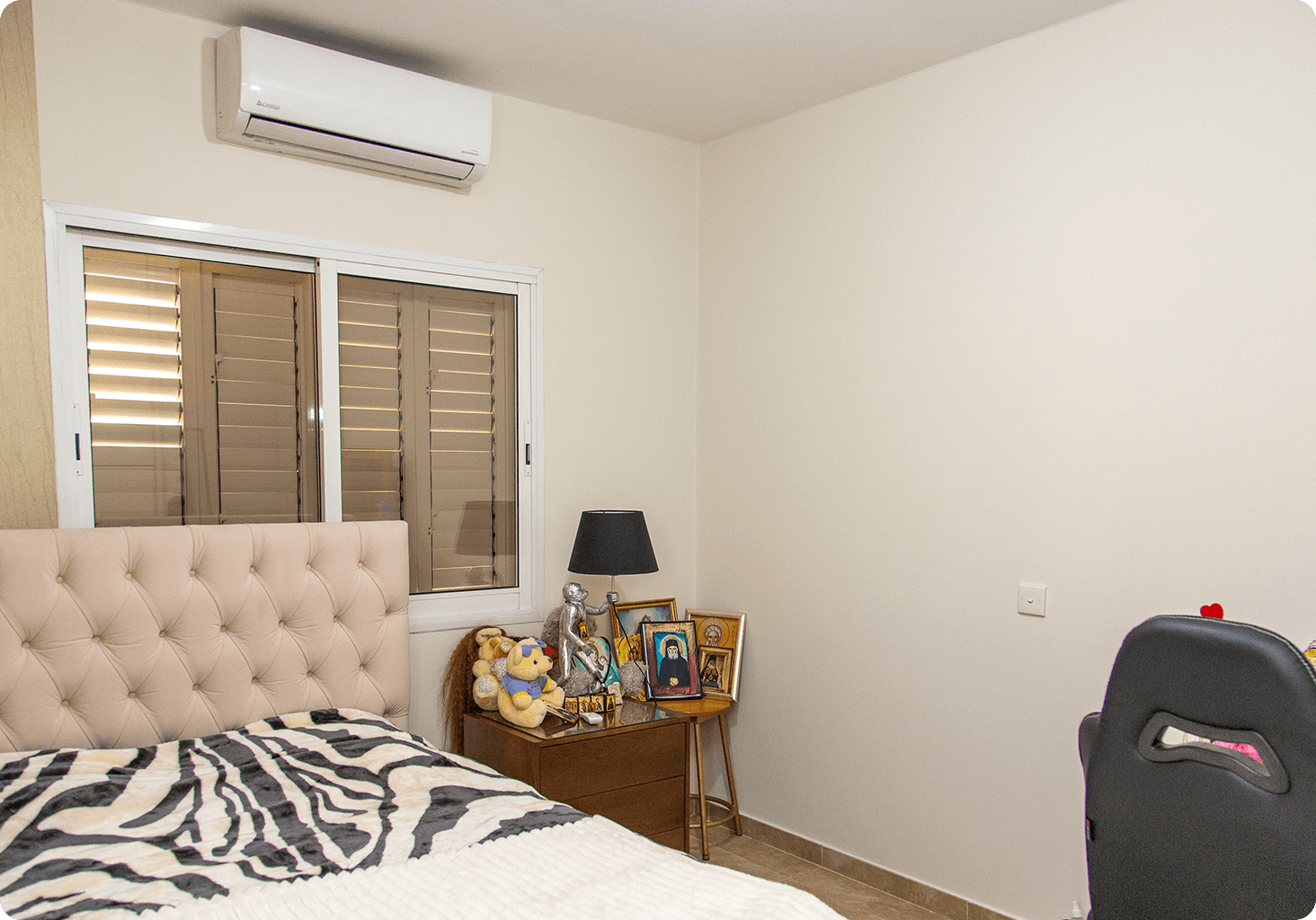 HomeHeroes - For a Better Future
We are committed to helping more and more institutions and investing in favor of society. For this reason, we respond as quickly as possible to requests for partnership and help. Talk to us, we will contact you as soon as possible!